NEW ADULT SUNDAY SCHOOL CLASS based on the Lord's Prayer will begin in July
A Word from Pastor Scott
"When you pray…" with Dr. James Nestingen
A great storyteller, Jim Nestingen, was my favorite professor at Luther Seminary. After I received my M. Div., Dr. Nestingen served as my thesis adviser through graduate studies in Church History. He has been called a 'theological Garrison Keillor'.
This will be a 9-session series using videos from Dr. Nestingen exploring the Lord's Prayer. He says the Lord's Prayer, "…encompasses those points at which faith and life intersect and where you find yourself in life's crucible. It is a table of contents to the Christian faith." His exploration of the Lord's Prayer in When You Pray… is navigated with a pastor's heart, rich in story, humor, and a professor's insight.
Brief descriptions of the nine 25 minute videos:
The basis of prayer- we begin to ask why it is we dare to pray.
Our Father who art in heaven- who is this God that we pray to, and what can we expect from this God?
Hallowed be Thy name- we consider what it means to call God holy.
Thy kingdom come- we ask God to bring us to faith, recognizing it as a gift.
Thy will be done, on earth as it is in heaven- we explore in greater depth what it means when we pray for God to take control of our lives.
Give us this day our daily bread- we are invited to remember God's great generosity.
And forgive us our trespasses, as we forgive those who trespass against us- we consider how God clears out our past and opens us up to a new future.
And lead us not into temptation- we ask God to protect and keep us, so that we might live in the hope of resurrection.
But deliver us from evil- we ask God to take care of us now, and until the very end.
After each of the 25-minute videos, we will have discussions and questions. I have moderated this study several times. The enthusiastic responses from students has me anxious to share this with you too. We all have room to grow in our prayer life. This is the prayer our Lord taught his first disciples, and this is the prayer we still cherish.
This Class Begins July 2 during the Sunday School Hour: After 9:00 a.m. service – Before 11:00 a.m. service.
Christ in Our Home
July, August, and September
Christ in Our Home, a devotional, is available in the Welcome Center at church. If you wish to have one mailed to you, email Jenny Lanning (here) and indicate if you prefer a large print or pocket-size version. She will be happy to have one delivered to your mailbox.
Hear Ye, Hear Ye, Read All About It!
Knitters and Crocheters
Watch for the coming news for the "Prayer Shawl Ministry" While you wait, get those needles flying so we have a supply of prayer shawls ready to be used. Have questions? email Juanita Hood (here).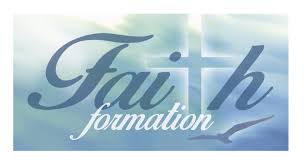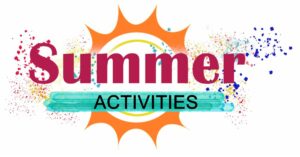 Pre-Teen Servant Camp Was a Big Success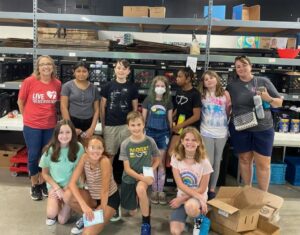 This week we had nine pre-teen youth come together daily for servant camp. Each day began with a devotion by Diane Thomas or Pastor Scott. The students learned how scripture ties into each day of service. The morning hours each day were spent in service to neighbors in our community. The service projects and locations included crafts with the residents of Brookdale Senior Center, environmental care at Sweet Water Park, giving love and support to the cats at Furkids, working in the stockroom at the Lawrenceville Co-Op food bank, and making lunches at Fish Ministries.
In the afternoon, the group enjoyed fun activities such as, bowling, a movie, laser tag, skating, and swimming. Thrivent Financial provided monetary resources for the group to purchase food for Furkids and the Lawrenceville Co-Op. This group learned how to work, hard, and play hard as a team. We are grateful for the opportunity to work with these young disciples. We were delighted to have some very special adult volunteers to come along. The kids are already looking forward to next year.
AFFIRM 2022
After a two-year hiatus, Affirm was back in person in 2022 once again at the University of West Alabama with CTL represented. We are thankful for a time for youth to grow in their faith and for adults that volunteer their week to make this event happen.
Teen Servant Camp: July 11-15
Teen Servant Camp returns this summer July 11-15. Designed for youth in rising eighth through twelfth grade, the weeklong day camp runs from 8:30 a.m. to 4:30 p.m. each day. Youth serve in the community in the mornings and have entertaining activities in the afternoons. Youth are welcome to bring a friend. Registration continues in the narthex at church.
If you have any questions about Christian education for children from Pre-K through high school, email Diane Thomas, Faith Formation Director
Adult Education
Sunday School and Bible Studies
The Prodigal God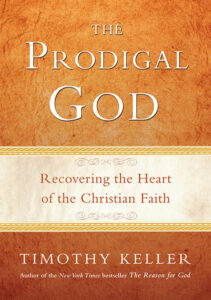 Recovering the Heart of the Christian Faith
Adult Sunday School Class 10:00 a.m.
This topic will wrap up this Sunday, June 26, 2022
Books are available for purchase for $3.00
Thursday Morning Bible Study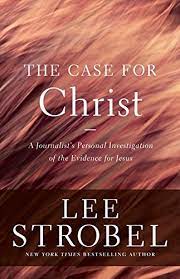 The Gospels
Pr. Dale Sillik leads this informal study of the Gospels currently studying the Gospel of Mark. This class is held on Thursdays at 10:00 a.m. in room 7. All are welcome.
Thursday Morning Bible Study
The Gospels
Pr. Dale Sillik leads this informal study of the Gospels currently studying the Gospel of Mark. This class is held on Thursdays at 10:00 a.m. in room 7. All are welcome.
Outreach Ministry
We support the Lawrenceville Co-Op Food Bank
The Lawrenceville Cooperative Ministry is a Christian organization providing food for people in need in Lawrenceville and Dacula.
Greatest Needs
Green Beans, Corn, Canned chicken, Oatmeal,
Applesauce, Wipes, Diapers sz 4 and up, Toilet paper,
Bar Soap, Shampoo, Laundry Detergent, Dish Detergent
Deodorant
Visit the Co-Op Website to learn how to volunteer.
Please send resumes or questions to Tom Balog.
Men's Fellowship Group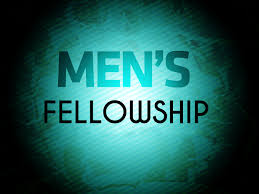 July 14, 2022
The Men of CTL meet the second Thursday each month. Save the date July 14, 2022 at 6:30 p.m.
The location has not been finalized. Email Jim Clark for more information.
Ladies Night Out
Pepe's Sugarloaf Mills
Grab a friend and join the ladies of CTL for Ladies Night Out. We will meet at Pepe's Mexican Bar & Grill outside of Sugarloaf Mills and located at 1802 North Brown Rd, Lawrenceville. We will meet on July 20 at 6:30 p.m. RSVP to Diane Thomas to say you will be there.
Book Club
The book club meets in room 7 on the second Friday each month at 1 p.m. Email Kathy Friton if you want to join.
Upcoming Dates and Titles
July 8: The Extraordinary Life of Sam Hell by Robert Dugoni
August 12: The Turn of the Key by Ruth Ware
September 9: A Time for Mercy by John Grisham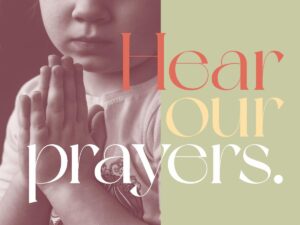 We continue to pray for these friends to feel God's presence during
their challenging times: You may submit prayers below:
Laura Bacon
Rayden Black
Linda Butler
Jeff Dahlin
Mark Edwards
Doris Featherston
Norm Featherston
Bella Ferguson
Jack Landgren
Dottie Mack
Diane Montgomery
Judy Montgomery
Charlene Minter
Kathy Morales
Janet Schuman
Leighton Stahl
Steven Starling
Darlene Swaim
Stanimir Vladimirov
Leroy White
Linda Yeargin
Sabrina Zugermayer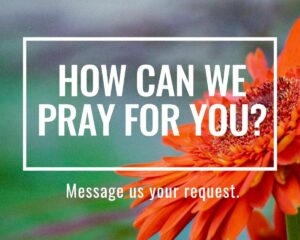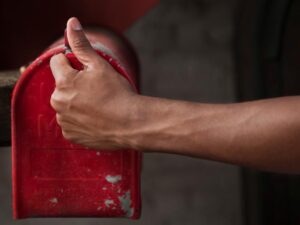 You may mail checks to:
1001 Duluth Highway
Lawrenceville, Ga 30043