For the Kids
Children's Ministry serves birth through fifth grade. Weekly the children are taught at Sunday school about Jesus and His great love for us. Our dedicated volunteer teachers use engaging curriculum to share Bible stories and lessons. We sing, play games, and craft while learning about God. Children are taught the importance of service in both the community and the church.
Kids connect with friends and build relationships with their peers. Sunday classes follow the Gwinnett County school schedule and are for children from four-year-olds through grade 5. We offer a weekly music opportunity with our Children's Chime Choir for first through fifth graders.
Children's programming also includes summer favorites Vacation Bible school and Preteen Servant camp. VBS is for children three years through fifth grade. Three hours a day for one week children at VBS embrace a central theme of God's presence in their lives. They learn through engaging Bible stories, outdoor games, creative crafts, inspiring music, and more.
Preteen Servant camp is designed for rising fifth, sixth and seventh graders. At camp, the children serve each morning in the community and spend the afternoon participating in fellowship activities like laser tag and bowling.
Special events throughout the year help the children keep connected at church. There is a program and place for all children at Christ the Lord.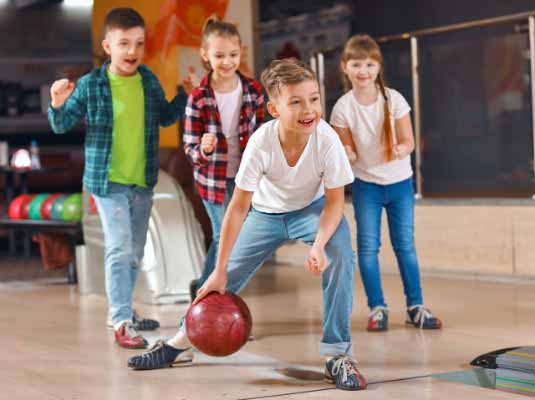 The Details
Sunday School – Sunday mornings at 10:00. Ages four years through fifth grade. Runs August – May.
Children's Chime Choir – Sunday Mornings at 11:00. Ages first through fifth grade. Runs September – May.
First Communion Classes – The Pastor leads a brief lesson on one select Sunday during Lent. This class is open to youth who are at least ten years old or in fifth grade.
Vacation Bible School – One week in June, 9:00-12:00. Ages 3 years through fifth grade.
Preteen Servant Camp – One week in June, 8:30 – 4:30. Ages rising fifth through seventh grade.
Easter Egg Hunt and Brunch – A Saturday before Easter. Ages birth through fifth grade and family.
Trunk or Treat – A Wednesday evening before Halloween, 6:00 – 7:00. Ages birth through fifth grade and family.
Family Fun Night – A Friday night in February, 6:30 – 9:00. Ages four through fifth grade and family.
Second Grade Bible Presentation – A Sunday in September, at both services. For second grade students.
Boy Scout Sunday – First Sunday of February, at both services. Open to scouts of all ages.
Girl Scout Sunday – First Sunday of March, at both services. Open to scouts of all ages.
Nursery
We provide a staffed nursery for children ages birth through three years. Nursery hours are 9:00 – 12:00. Our caring nursery workers tend to the little ones and share God's stories. Parents must register children at drop off and show proof of ID at pick up.

Location
Christ the Lord Lutheran Church is located at 1001 Duluth Highway (State Route 120) at McKendree Church Road in Lawrenceville, GA. We are between University Parkway (State Route 316) and Interstate 85. Our phone number is 770-963.4499.

Office Hours are Mon - Fri 9:00 a.m. to 4:00 p.m.
Worship Times
9:00 a.m. Traditional Worship Service
11:00 a.m. Contemporary Worship Service
Education and Fellowship
10:00 a.m. Adult Fellowship/Coffee Available
10:00 a.m. Sunday School Classes for all ages
10:00 a.m. Confirmation (6th ,7th and 8th grade)
Nursery is available for children birth – 4 years, 9:00 a.m. to noon