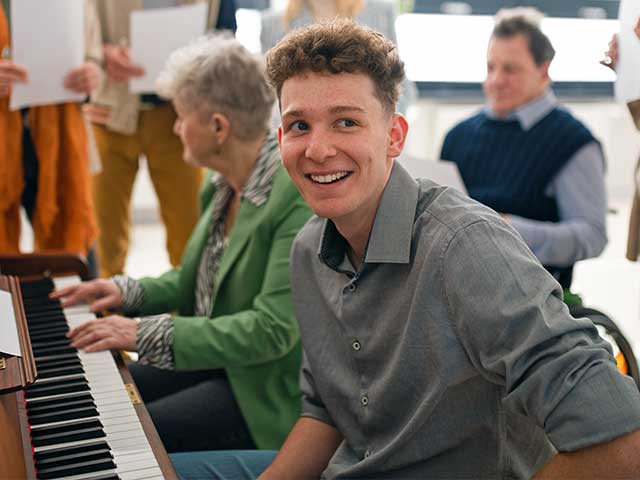 About Our Music Ministry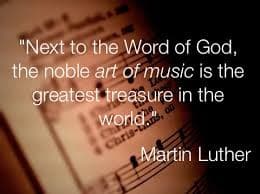 Our music ministry consists of several different ensembles as well as various instrumentalists.
Choirs: Our Choir offers their musical gifts in worship with both contemporary and traditional music. The Men's Choir, Women's Choir, Men's Quartet, and other small ensembles prepare great music on occasion throughout the year. Choir practice is held on Wednesday evenings at 7:15 p.m.
Handbell/Chime Choirs: We have something for every ringer with our Handbell Choir and also our Children's Chime Choir for school age children. Handbell Choir rehearses on Sunday mornings at 10:00. The Children's Chime Choir rehearses on Sunday mornings at 11:00 a.m. 
Drama Ministry: This is always a favorite activity that involves actors of all ages. Previous performances include productions such as Beauty and the Beast, Mary Poppins, Godspell, and The Sound of Music and plays including "Harvey", "You Can't Take It with You", and "A Higher Place In Heaven".

Location
Christ the Lord Lutheran Church is located at 1001 Duluth Highway (State Route 120) at McKendree Church Road in Lawrenceville, GA. We are between University Parkway (State Route 316) and Interstate 85. Our phone number is 770-963.4499.

Office Hours are Mon - Fri 9:00 a.m. to 4:00 p.m.
Worship Times
9:00 a.m. Traditional Worship Service
11:00 a.m. Contemporary Worship Service
Education and Fellowship
10:00 a.m. Adult Fellowship/Coffee Available
10:00 a.m. Sunday School Classes for all ages
10:00 a.m. Confirmation (6th ,7th and 8th grade)
Nursery is available for children birth – 4 years, 9:00 a.m. to noon