This is who we are
Scroll down to see staff bios, pictures and contact information.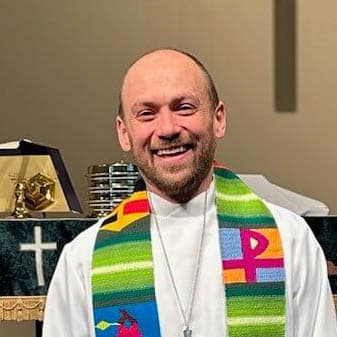 PASTOR BRADLEY EIDSON
Brad spent most of his childhood in Rural Illinois. His father became a Lutheran pastor when he was just ten years old. He earned a degree in Political Science from the University of West Florida. Following college, having heard his father's sermon on God's Grace, he felt the call to become a minister.
Brad went on earn a master's degree in divinity from Trinity Lutheran Seminary There he met his future wife. He served as Senior Pastor to Lutheran congregations in Illinois and Maine before relocating to Georgia January of 2023. As a Pastor, Brad is known for being an excellent storyteller. He weaves his personal story together with the weekly Gospel text creating engaging and meaningful sermons. God's grace and forgiveness are the foundation in his ministry. He enjoys teaching and exploring a variety of styles of worship. He and his wife and family enjoy exploring, hiking, and maintaining a very active lifestyle.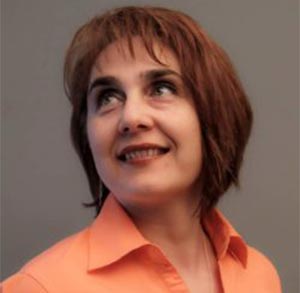 Diliana Slavova
Director of Music Ministry
Diliana earned a master's degree at Georgia State University and served as accompanist at Reinhardt University. She has been performing, teaching, and collaborating with instrumentalists and vocalists for over 30 years. Although she had been trained as a classical pianist, over the past 10 years she also focused collaborating with Musical Theater performers. Quite a different "animal" from the classical genre. She loves a good challenge and loves learning. She enjoys challenging the choir and creating space where musicians and vocalist can explore the use of their gifts in worship.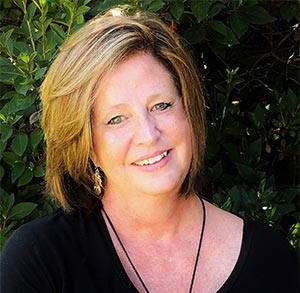 Janice Aldridge
Parish Administrator
Janice has been a member of Christ the Lord since 1989. She has served as a volunteer in every ministry of the church at one time or another. During her extensive time at CTL she has served on the church council as well as a variety of leadership rolls. Janice previously served on staff as Director of Lay Ministry from 1995 – 1998. She served as the part-time bookkeeper from 2009- 2013. She rejoined the staff full time as Parish Administrator in 2013.
Janice is a lifelong resident of Gwinnett County having graduated from Norcross High School and attending Dekalb College. She and Donald have been married since 1990 and have five children and six grandchildren. Away from work, Janice enjoys reading, watersports, spending time with her family and being a Grammie.
JENNY LANNING
Director of New Member Ministry
Jenny joined the staff in March of 2000 as Director of the New Member Ministry.
Born in Columbus, Ohio and raised in Florida, she has lived in Gwinnett Country since the early eighties. Jenny's experience includes serving as a LCA Youth Staffer for the Southeastern and SC Synods, participating in the Lutheran Volunteer Corps in Baltimore, MD and serving as Youth Director for several Lutheran churches in the Atlanta area.
She retired from the Gwinnett County School System in 2016 after 26 years as a Kindergarten paraprofessional. Jenny is the smiling face that welcomes you at the front door and sees you though the new member process.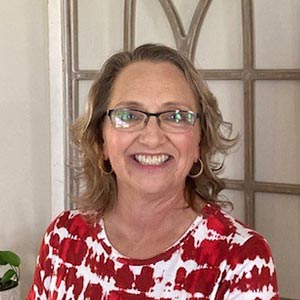 Diane Thomas
Director of Faith Formation Ministry
Diane has been a member of Christ the Lord Lutheran Church since 1992. She raised her three children in the warm welcoming environment of Christ the Lord. Diane became the Director of Children's Ministry in 2001 and her position expanded to Faith Formation Director in 2019. Her bachelor's degree in Child Development and volunteer experience with the church's programming make her well suited for the position.
Diane has taught Vacation Bible School, confirmation, Friends of Faith, and served on church council. In her free time Diane enjoys crafting, hiking, and being a grandma.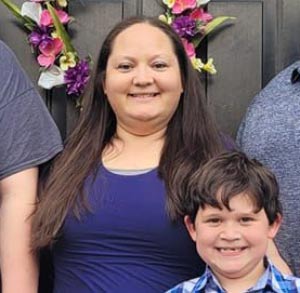 DYMOND MACKEL
Nursery Attendant
Dymond and her family have been members of CTL since 2006. She and her husband, Jimmy, married in 2005. They have two sons. Trey and KJ. She has lived in Lawrenceville for 24 years and works in a Gwinnett County Elementary School as an assistant manager in the cafeteria.
Dymond enjoys all children and appreciates their different personalities. Trey and KJ have both grown up at CTL. Dymond began serving in the nursery in 2018. She is excited to see the littlest CTL members come through and grow in their faith.

Location
Christ the Lord Lutheran Church is located at 1001 Duluth Highway (State Route 120) at McKendree Church Road in Lawrenceville, GA. We are between University Parkway (State Route 316) and Interstate 85. Our phone number is 770-963.4499.

Office Hours are Mon - Fri 9:00 a.m. to 4:00 p.m.
Worship Times
9:00 a.m. Traditional Worship Service
11:00 a.m. Contemporary Worship Service
Education and Fellowship
10:00 a.m. Adult Fellowship/Coffee Available
10:00 a.m. Sunday School Classes for all ages
10:00 a.m. Confirmation (6th ,7th and 8th grade)
Nursery is available for children birth – 4 years, 9:00 a.m. to noon